Case Studies
The Common Grant Application® system can be used by grantmakers that manage from a few to thousands of applications per year. It can be used by those foundations and other organization looking for their first grant management system as well as those looking to replace an existing system. Information in your existing system can be easily moved to the Common Grant Application. For those that have a large investment in an existing system, the Common Grant Application can become a front-end to that system to better manage the online application, evaluation and reporting processes of the existing system. Case studies of some grantmakers using the Common Grant Application follow.
The Lawrence Foundation
The Lawrence Foundation is a private family foundation focused on making grants to support environment, human services and other causes. Grants are awarded twice a year. The Lawrence Foundation was established in 2000.
By 2005 the foundation was receiving over 400 paper-based applications per year. It was using a small homegrown Access database and Excel spreadsheets to manage its application process. The foundation decided this was taking too much time and energy and looked at online grant management solutions. It found the solutions offered at that time were generally too complicated and expensive for its needs. The foundation custom designed and developed its own online grant management software in 2005 that allowed applicants to use a Web browser to apply to the foundation. This solution worked well, but had a number of limitations.
The foundation decided to move to the Common Grant Application in 2007. The data from its existing proprietary system was exported into an Excel spreadsheet. This information was then mapped and imported into the Common Grant Application. All previous applicants were provided accounts with access to the applications they had previously submitted. On a going forward basis the foundation used the Common Grant Application to manage all of its grantmaking process.
See how The Lawrence Foundation links back to the Common Grant Application
login
and
statistics
.
See a Common Grant Application
profile
of The Lawrence Foundation.
Testimonials
"As a program officer in charge of grant and scholarship rounds at a Community Foundation, I have no hesitancy whatsoever in recommending Common Grant Application (CGA) as a solution for your online grantmaking and scholarship needs. We started using CGA in 2014 for some of our grantmaking. We were also looking for an online platform for our largest scholarship program and were thrilled to hear they were developing one. In 2016, we completed our first scholarship season using Common Grant Application, and we couldn't be happier!"
"I have asked the beneficiary applicants their opinion on the software and everyone have LOVED it so far. They have said that this is one of the easiest platforms they have dealt with thus far."
"I wanted to thank you for all your amazing support, responsiveness and laughs last year. It is such a pleasure working with you. I just wanted to say thank you!"
"Wow. The software and incredible support is worth much more than that. This is a wonderful bargain - thank you!"
"With such positive feedback from our grant and scholarship seekers, as well as administrators and review panels, we are moving all of our grant and scholarship rounds to this web-based online format. The Foundation and some of our grantmaking partners are also looking at creating, as much as possible, a common format for applications thereby making it easier for our grantseekers."
"For an organization that grants around $7 million each year to the community, it was an affordable solution with a very reasonable pricing structure. The system is extremely intuitive, user friendly, and flexible. But best of all, is the superb customer service! It is so good, that we feel like the folks at CGA have become our friends. What more needs to be said?"
"As Executive Director of a private family foundation, the Common Grant Application has made my life immensely easier. In the past, I received hundreds of paper applications yearly and I manually entered all of them into a database. This was time consuming and a wasteful use of paper. Now there is little paper to manage and the grant requests are consistent and in a useful format. This system has made it much easier to communicate with my applicants as well as my Trustees. I think it is great."
"The online application system looks great - and will make the application process for small non-profits like us a great deal easier."
"Thank you for developing this process. It is intriguing to be part of something new like this. All in all, it is great to have a common grant application. It will simplify and streamline things immensely, I think. Overall, the application is a very useful tool and if other grantmakers join in, it will make applying for grants more efficient."
"I think what you've started with the Common Grant Application is neat, and I look forward to trying it out."
"I really like the format."
"Congratulations on your new grant application system. It will be most beneficial to all concerned!"
"I found the process quite easy. It took a little bit of time to get used to the categories and the operation of the site, but in general it was an easy experience. I am sure next time it will be much easier, especially considering that key organizational information is already there."
"I just used the Common Grant Application tool and wanted to thank you for the creation and the availability of such a tool. Overall, I thought the tool was really useful. It 'forced' a conciseness of language and thought which I can imagine from your end is wonderful. From my end it was an ever appropriate reminder of focus. I liked the ability to upload, simple and easy. The other thing I appreciated was the use of the financial forms and the opportunity to provide background information. (Those things helped me stay organized as my writing process spanned several days.)"
"The things I LOVED the most were: It is very simple to use. Most of the work is done the first time, then most of your information is stored. It's very organized as in A leads to B leads to C. You even take into account if an organization has a fiscal sponsor. I think this is a great idea because an increasing number of funders are looking to online applications, but everyone has a different format. It would make life a lot easier for both applicants and grantmakers to have one common online format."
"Great service. I hope a lot more foundations go paperless. If an environmental impact study was done (probably has been done, right?) for foundations going paperless, the acres of forest saved, the production (and environmental impact) costs of making paper – even recycled paper (how is that even done?) that would be saved, pollution that would be reduced, etc. etc. would convince many to adopt a paper free process."
"This was the first proposal I have done using the Common Grant process, and I found it very interesting. It took me a little while, but once I figured out how it worked, I could see the advantage of using it, both for the applicant and the grantmaker. It does simplify the process."
"I like how I can go to the site and follow up on any outstanding grants and save any programs to be submitted to a variety of places."
"I submit grants on-line quite often, the CGA was a pleasure to use. Thank you for making this grant manager's life a bit easier!"
"Thank you Thank you Thank you!!!!!!!!"
"This is awesome! Thanks for this beautiful application!"
"The site is fantastic, what a great concept, thank you."
"I am very excited about what you all are doing and hope to see this rapidly grow into something both seekers and makers can utilize."
"I was amazed at the amount of care and planning that has gone into the creation of the website. I was skeptical at first, but now I see how flexible it is. This will benefit the whole philanthropic community. And, from a grantee point of view, it's wonderful that you've made it easy for grantors to consider funding us!"
Mission
Our mission is to simplify the art and science of giving for grantmakers and applicants.
History
The idea of the Common Grant Application® system came out of our experience working in the technology industry, founding and running a family foundation, and having college-aged children.
Jeff Lawrence previously co-founded Trillium Digital Systems, a company that developed and licensed standards based communications software. At the time Trillium was founded most computer and communications systems were proprietary and closed. Equipment manufacturers did this to ensure their customers remained captive to their equipment and could not easily interconnect or move to other manufacturer's equipment. Customers found this problematic and started pressuring the telecommunications industry to open up its products so that equipment from different manufacturers could interconnect and communicate seamlessly. A necessary and prior step to open systems was agreement on the standards and protocols that would be used to communicate between the equipment. These standards and protocols were developed by engineers from industry and government that participated in different international, national and industry standards bodies. Trillium was involved in the specification, development and implementation of these standards and then developed and licensed software to telecommunications equipment manufactuers to realize the vision of open, standards based communications systems.
Jeff founded The Lawrence Foundation after Trillium was acquired by Intel Corporation in 2000. The foundation has received over 10000 applications from applicants and made over 500 grants since its inception. These applications have been received by mail, email, and the Web. Over the years, we spoke to many applicants and grantmakers. This led us to the conclusion that the grantmaking process, for both applicants and grantmakers, was very inefficient, expensive, opaque and time-consuming. It seemed a lot of resources were being used to try and match those seeking money with those that have the money. Our family foundation was being inundated with paper applications as we reached our grant cycle deadlines. In an effort to simplify and streamline the grantmaking process, we started development in 2005 of an online application. We started using the online application in 2006 and it proved to be a very efficient way to receive and manage grant applications. Applicants also reported high levels of satisfaction because of its accessibility, simplicity, and the higher degree of responsiveness from us, the grantmaker.
As one of our children prepared to enter college, we became familiar with the Common Application used by college-bound students to apply to colleges and universities. The Common Application allows a college-bound student to fill out a single application and then submit that single application to multiple colleges. Hundreds of colleges participate in the Common Application and both the students and colleges find it an efficient way to manage the college application process.
The combination of these three parallel paths - technology, the family foundation, and college-aged children – led us to the idea of developing the Common Grant Application.
We took the concepts and work that we developed for the foundation's online application and what we learned from our users to expand the concept and its implementation to develop a hosted grant management system for grantmakers and a common application for applicants. The first beta users (one grantmaker and its applicants) started using the Common Grant Application at the end of 2007.
Investors
The Common Grant Application® system is a project of Oceanpeak, Inc., which is a privately held California corporation incorporated in May of 2007 and located in Santa Monica, California. The Common Grant Application has no outside investors. It is currently funded entirely by its co-founders.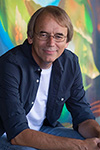 Jeff Lawrence. Jeff is a co-founder and President of the Common Grant Application®; founder, President, and CEO of Clivia Systems; founder and Trustee of The Lawrence Foundation; and former Board Director of Guidance Software.
Clivia Systems provides business and technology advisory services.
The Lawrence Foundation is a family foundation that makes grants to non-profit environmental, education, health, human services, and other causes. The foundation has made grants of over $5.5 million since its inception. Guidance Software (NASDAQ:GUID) provides software to government, corporate, and law enforcement organizations to conduct network-enabled and court-validated computer investigations. Jeff formerly served as Chief Technology Officer of Intel's Network Communications Group and was also the co-founder, President, and CEO of Trillium Digital Systems (which was acquired by Intel in 2000). Trillium developed and licensed communications software to telecommunications equipment manufacturers. Jeff has over 40 years of experience in the development of software, hardware, and systems for wireless, broadband, Internet, and telephone networks and Web applications. Jeff received a BS in Electrical Engineering from UCLA in 1979. Jeff was co-recipient of the Greater Los Angeles Entrepreneur of the Year award and the UCLA School of Engineering's Professional Achievement award. Jeff sits on a number of advisory boards and writes and speaks on technology, entrepreneurship, philanthropy, economics, and ethics. Jeff lives in Santa Monica, CA.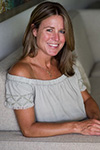 Lori Mitchell. Lori is a co-founder and Vice President of the Common Grant Application® and Executive Director of The Lawrence Foundation.
The Lawrence Foundation is a family foundation that makes grants to non-profit environmental, human services and other causes. Lori has managed over 17,000 grant applications and over $5.5 million of grants for the foundation. Prior to The Lawrence Foundation, Lori worked at Trillium Digital Systems where she served in Web development, senior administrative, and marketing roles. Lori received a bachelor's degree in Art History from The University of Colorado at Denver in 1992. Lori lives in Steamboat Springs, CO.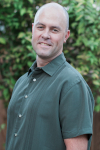 Darren Munk. Darren is the Director, Web Application Development of the Common Grant Application®.
He is focused on web application development, site usability, internet marketing, and systems administration. Darren has been building data-driven websites since 1997 for a wide variety of organizations in a number of industries. Darren has worked for Investor's Business Daily, Metal Toad Media and other companies. Darren received a BA in Political Science and Economics from the University of California, San Diego in 1999, and an MBA from San Diego State University in 2006. Darren lives in Walnut Creek, CA.